BOARD MEMBERS
Decades of technologic, scientific and business experience. Committed to forging a new way to innovate.
Constantin Dăguci
Founder & Medical Innovation Expert
Constantin Dăguci
Founder & Medical Innovation Expert
Associate Professor, Discipline of Oral Health Faculty of Dentistry University of Medicine and Pharmacy, Craiova
Dr. Dăguci is an associate professor in the discipline of Oral Health in the Faculty of Dentistry at the University of Medicine and Pharmacy, Craiova, Romania. He has taught at the University since 2002 as lecturer and assistant professor before becoming an associate professor in 2009 working in both dental prosthetics and oral health. Additionally, he operates his own dental practice helping underserved residents of rural Dolj County receive dental care.
Dr. Dăguci's academic work together with his hands-on experience as a dentist has encouraged him to pursue interests in new innovations in dentistry and broader areas of health and medicine. He has researched a number of different topics in dental health such as the morpho-functional integration of dental bridges with abutments with crown-root amputation and restoration prosthetic implant support.
Dr. Dăguci is also a graduate of the Faculty of Dentistry at the University of Medicine and Pharmacy, Craiova. He also completed his specialization in general dentistry and his MD qualifications in Craiova. In 2010, Dr. Dăguci earned his PhD in Medical Sciences in Bucharest at the University Medical Faculty Carol Davila.
Bogdan C. Stanache
Co-Founder & President & CEO
Bogdan C. Stanache
Co-Founder & President & CEO
Bogdan C. Stanache is a global technology practitioner, entrepreneur and advocate for global economic development. Empowering Romanian and Central and Eastern European innovators is a priority to Stanache. He is working with the European Union to open a 5,000 square meter innovation center in Craiova, opening 2021, to serve as a regional epicenter to advance best practices in IT and help early stage enterprises enter global markets. Additionally, under his supervision, INNES is conducting economic development research and facilitating educational programs to engage people of all age groups in today's digital economy.
He is also president of Webdilio Group, a leading implementer of software technology with offices in Romania, USA, UAE, India and Singapore.
Stanache started his first information technology company as a university student. He established Web Win Group Net Romania, known locally as Piatadesiteuri.ro, to provide customers in southeast Romania with quality software at competitive prices. He quickly became a regional force in providing an array of Web and IT services growing the company into a multinational player.
Throughout his career, Stanache has delivered cutting-edge tech solutions to numerous companies and government agencies around the world. Through engagements with financial services companies and utilities in Europe and Asia, he has become an early advocate for blockchain technology. Clients in all sectors turn to Bogdan to manage especially complex IT challenges for everything from the development of service platforms, advanced Web applications, mobile applications, e-Learning and e-Commerce.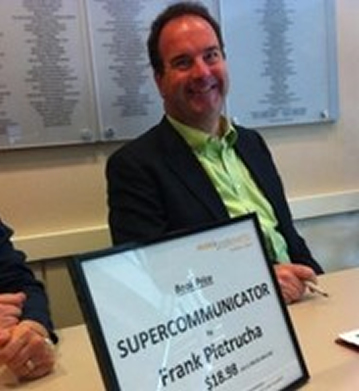 Frank J. Pietrucha
Co-Founder & Chief Strategic Officer (CSO)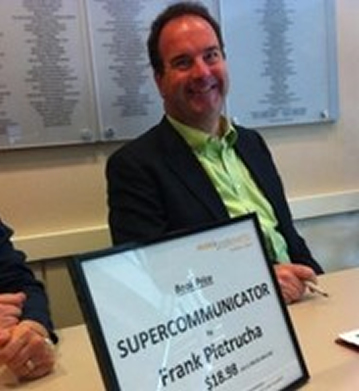 Frank J. Pietrucha
Co-Founder & Chief Strategic Officer (CSO)
Frank Pietrucha is co-founder and Chief Strategy Officer (CSO) of INNES Worldwide, Inc. Based in Washington, DC, Frank oversees all US operations for INNES and works closely with the Romanian office to develop INNES programming and build global networks. Additionally, he works closely with the business development/marketing communications team to develop and implement strategies for INNES clients. A communicator by training, he has communicated on behalf of technology companies, government organizations and economic development interests worldwide. At INNES, Pietrucha's responsibilities include building global relationships and directing curriculum development.
Pietrucha is author of the Washington Post bestseller Supercommunicator: Explaining The Complicated So Anyone Can Understand (Harper Collins, 2014). Many of the examples used in his book come from his experience.
For NASA, Pietrucha helped Silicon Valley engineers explain big ideas like cloud computing and cyber security to Washington, DC decision-makers. As a co-founder of the Creative and Innovative Economy Center at George Washington University, he developed educational and communications programs to drive awareness of intellectual property rights among delegates to the World Intellectual Property Organization in Geneva and to government and business leaders in emerging markets around the world. For the Institute for International Research, Frank produced a series to conferences on topics ranging from mining investment to technology infrastructure to consumer credit to boost economic development in Latin America.
Pietrucha shares his "Supercommunicator" philosophy with audiences around the world through workshops and keynote addresses. He encourages learners to embrace a modern mindset and twenty first century tools to make communications accessible to nontechnical audiences.
Pietrucha graduated from Cornell University with a degree in International Social Relations. He has also completed course work at Universidad Iberoamericano in Mexico City and the University of Bath, England. Pietrucha is also vice president of the Romanian-American Chamber of Commerce, Washington, DC chapter.
ADVISORS
Dedicated to creating a new way to drive innovation. Ready to think and act globally.